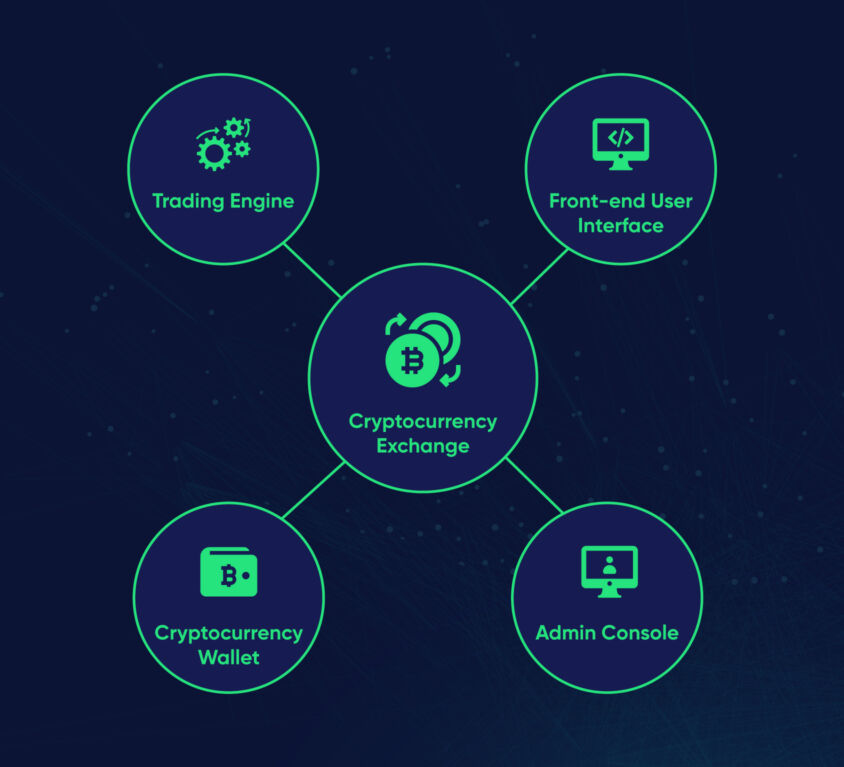 Everything You Need to Know Before Developing a Cryptocurrency Exchange Platform
You might think that creating a cryptocurrency exchange platform is hard! But It's not that difficult. Believe in working smart, not hard; when starting a company, you will likely face many challenges, especially if the business is a crypto exchange. It's not just about coding, security, and regulations. A well-developed trade minimizes risks. This blog will make you aware of points you need to keep in mind before developing a cryptocurrency exchange platform; there are three types of exchanges:
Centralized Exchange

Decentralized Exchange

Hybrid Exchange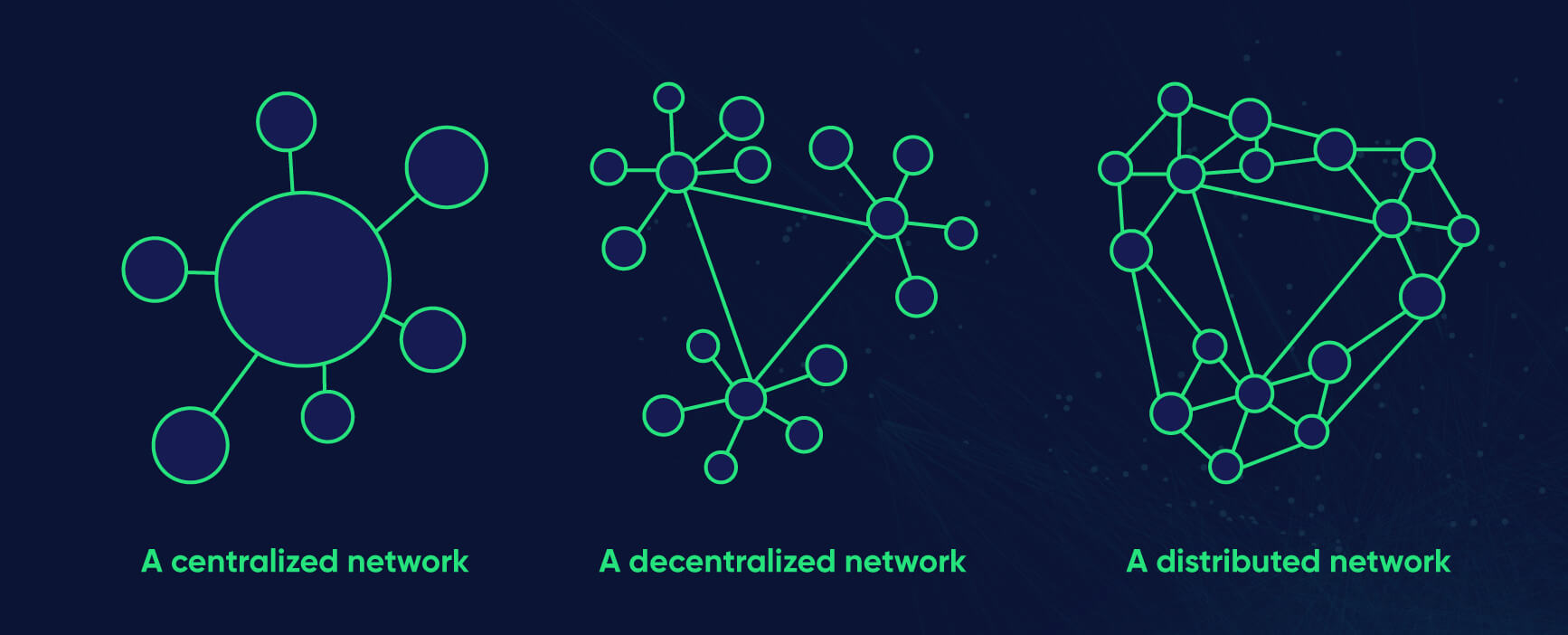 Centralized Exchanges: 
Centralized exchanges act as a middleman between buyer and seller. The most famous example is when you think about buying a stock or trading gold. You can't just go to a seller and buy something without the help of someone else: the dealer. That's because they will access your background and the situation you're involved in. It frequently happens in more ways than one if you're looking at buying Bitcoin. For example, Coinbase allows you to exchange your fiat currency for other cryptocurrencies or store it on their platform for future transactions. Thus, Centralised exchanges can control by a single entity that has the power to deny access to your money or information, so they are not secure and transparent.
Decentralized Exchanges:
Decentralized exchanges are DEX, allowing users to conduct peer-to-peer transactions without needing a third party. Since no centralized entity is involved, there is no risk of fraud or theft by hackers. However, decentralized exchanges are not ideal for all users. For instance, if you are looking for a platform that offers to trade against fiat currencies, you will need to go through a centralized exchange like Coinbase or Gemini. 
Hybrid Exchanges:
A hybrid exchange (HEX) is a platform that provides users with access to their private keys, thus allowing them to trade cryptocurrencies directly from their private keys, just as people would do with their existing digital assets.
Points to keep in mind before creating a crypto exchange:
Scale the market trends:
Cryptocurrency is growing as a global phenomenon. Not just for money but for other reasons, like its ability to be used as an alternative financing option or to diversify an investment portfolio against the dollar or euro. And maybe most importantly, it's proven to be the future of digital currencies. Suppose you are also planning to venture into the cryptocurrency exchange. In that case, it is advisable to get yourself acquainted with the right audience that will allow you to build your audience base. You can use different strategies to target your audience looking for a secure cryptocurrency exchange platform. 
Be more technical:
If you have to start your cryptocurrency exchange, you'll need some technical know-how to back it up. All crypto organizations require specialized skills, regardless of whether they are developers, brokers, or marketers.
The following are the essential skills that you should have before creating your exchange:
Being familiar with the operation of distributed ledgers.

Understanding of smart contracts

Technical and fundamental analysis of the stock market

Should have current knowledge of solidity and javascript.
Support cryptocurrency options: 
We have already discussed the different types of cryptocurrency exchanges above. Every exchange serves various features and functionalities, but they all follow the same basic structure. Now when you are planning to start an exchange, you must choose between a cryptocurrency and a fiat currency exchange. The main difference between these two types is that:
Cryptocurrency exchanges allow you to trade digital currencies against the dollar or other cryptocurrencies. 
Fiat currency exchanges allow you to trade fiat currencies such as the euro and the dollar against digital currencies such as Bitcoin and Ethereum.
A well-developed crypto or fiat currency exchange supports as many crypto and fiat currencies as possible. In this way, the creators can reach a larger audience. You cannot do a manual integration; you need to study your target market and check the trends of which currencies are the cherry on top. Lastly, Your app should support popular currencies and currencies like a ripple.
Liquidity:
Crypto exchanges are booming, and the demand for peer-to-peer liquidity sharing between crypto traders and merchants has also grown. As the number of cryptocurrency exchange apps grows, sharing information within networks that facilitate liquidity is essential. 
The rule is to choose a liquidity provider that offers the range of currencies you need. Consider the volume of your transfers and the liquidity provided by each provider.
Modern API interfaces can help exchanges share data about liquidity and volumes. It is also beneficial to be part of crypto exchange networks to improve liquidity.
Ensure security with KYC & AML: 
Know Your Customer (KYC) regulations should be followed by almost all services, mainly those that deal with cryptocurrencies. This type of verification process helps them examine the client's identification. Verifying a user on this standard is to mitigate the risk and eliminate the scamming inside the exchange network.
AML is also an excellent way to ensure that clients can make transactions without being charged with any fraud charges. As such, it is vital for businesses that trade currencies to follow these laws because it helps them protect themselves against scams, anti-money laundering, and other illegal activities.
Here are some other reasons why you need to follow these laws:
It helps prevent money laundering by ensuring that every client has been identified and verified before making any transaction with a particular company.

It also protects businesses from being held responsible for fraudulent customer transactions.

It prevents identity theft, which results in financial loss for victims.

It improves security for exchanges, as well as their customers.

Only those who have permission can access funds or make transactions.

This system provides an easy way for authorities to trace criminals. 
Estimate your expenses:
Before you start working on your crypto exchange, you must have an idea of the estimated cost to start a crypto exchange. A minimum cost estimate will be required to create and establish a crypto exchange from zero. The forecast will cover the expense of technology, hosting, first legal assistance, registration with the government, and beginning advertising. One of the most common mistakes companies makes failing to prepare for the future or giving enough consideration to operating costs while they are still in an early stage of development.
Find an end-to-end solution provider:
A white-label cryptocurrency exchange app enables the same customization as a custom-built exchange. It reduces time to market and its overall cost. This white-labeled solution costs less, is easier to take on by investors, and helps you avoid delays in launching your product.
For this, you can count on BloxBytes – Which is not only a solution provider but much more. Bloxbytes also serves as your Blockchain consulting partner, where Bloxbytes navigate through your challenges and provides you with a better solution.
Stay ahead of the pack:
To remain effective, you need to be able to adapt to the new technology as quickly as possible. If you don't do so, competitors will, and you'll lose the market trend. The crypto industry is a fast-paced and innovative business environment. It would help if you kept up-to-date with industry trends to create a new niche in your business or upsell an existing product line. You can look up some consultancy providers that provide innovative blockchain solutions to your business. 
Sum and substance:
Over the next few years, the crypto exchange will gain popularity and value. These exchanges have prodigious growth potential, significantly as public awareness of cryptocurrencies is continually growing. Also, the crypto market appears to be growing as new cryptocurrencies are continuously on the trend to increase. We foresee that many more cryptocurrencies will be listed on new exchanges by the end of 2022. Nevertheless, it is still very early in the game, and those who enter the market at the right time, or even close to the right time, and do thorough due diligence will stand to gain considerably.  
After reading this article, I hope you are aware of the aspects that need your attention. We're not suggesting that you jump in with both feet. As we noted above, cryptocurrencies still have much growing to do. But if you're an early adopter,
BloxBytes
is available 24/7 to provide turn-key solutions to build your exchange today and help your business reach unprecedented heights. Follow BloxBytes to learn more. Moreover, If you want to learn how to develop a cryptocurrency exchange app, visit A step-by-step guide to developing a cryptocurrency exchange app.