Our Decentralized Application
Development Services
We specialize in secure and distinctive blockchain dApp development that enable your business to bring successful
and transformative results. Our comprehensive range of decentralized App development services covers;

dApp Design
From designing the front-end to creating highly systematic interfaces using a user-first approach, we posses excellence in dApp design development that is simple yet professional and deliver a high level of accuracy.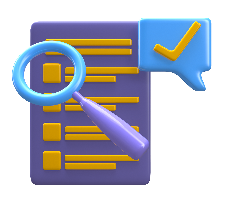 dApp Development
As a dApp development company, we assure you that your dApp will run flawlessly and you will gain a competitive edge in finance industry with development of decentralized exchanges and smart contracts.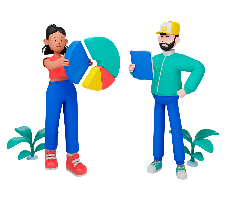 dApp Integration
We provide top-notch support for dApp integration and our expert dApp developers excel in developing highly featured, scalable and robust decentralized applications that offer a seamless user experience.

dApp Testing
Our thorough dApp testing across all operating systems, devices, and platforms ensures enhanced performance and usability, delivering bug-free blockchain dApps that deliver superior performance and no room for failure.

dApp Consulting
We help you achieve your dApp goals with our expert guidance. Our team keeps a close watch on trends, providing you with free dApp consultation to ensure your project's success on the ideal dApp blockchain platform.

dApp Ongoing Support
Beyond delivery, our team provides ongoing dApp maintenance, ensuring uninterrupted dApp performance. We offer timely upgrades to prevent downtime, keeping your business operations seamless.
Our dApp Development Process
Being a blockchain centric company, our dApps developers follow an agile approach and dynamic strategy for
managing project requirements for scalable decentalized applications.




Benefits of dApp Development Services
We provide services with a promise of delivering d-Apps with below features, so you can run efficient business;
Fast Processing:

Quick and efficient transaction processing, ensuring a smooth user experience.
Privacy:
Get decentralized apps with security to protect user data and transactions.
Zero Downtime:
Guaranteed no downtime, continuous availability and uninterrupted operations.
Immutability:
Immutability of blockchain technology with transparency and trust in your dApps.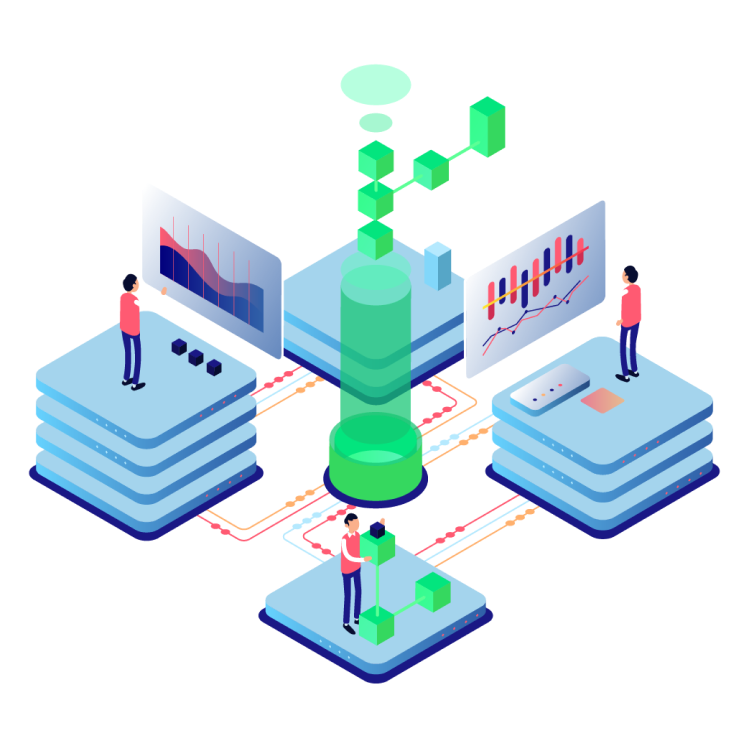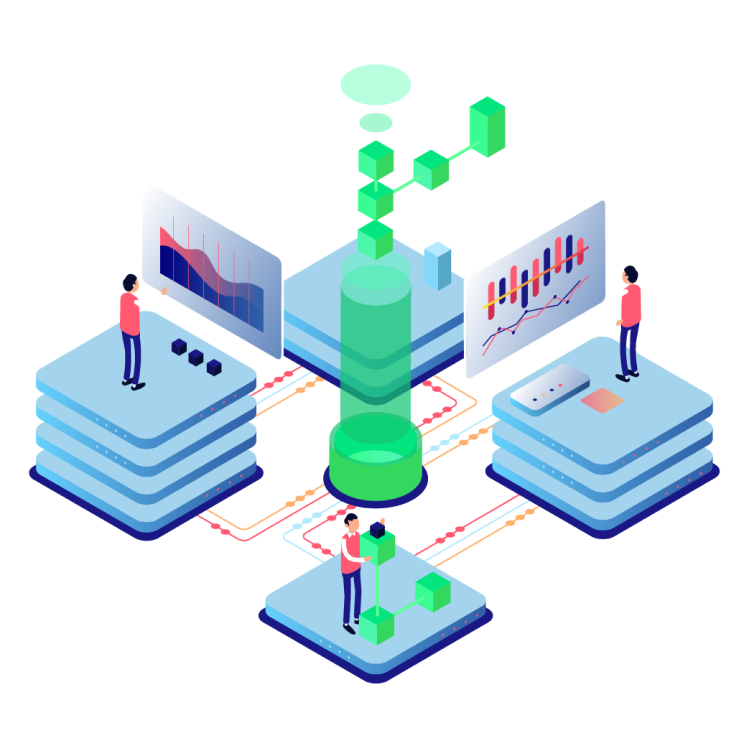 Use Cases of
Decentralized Applications (dApps)
DApps play a vital role for various industries and our experts can provide full support in developing dApps for your
business domain. Bloxbytes is a leading dApp development company to develop secure decentralized solutions
that give you an edge over your competitors.













User interface

Logic

Application integration

React

Python

Solidity

Rust

Node.Js

.Net

C++

Java

Muitisignature

Event Manager

Connectors

Oracle

Trackers

Wallets

Application Server

Distributed Files stores

Smart Contracts

Distributed Databases

Digital assets

Digital Identity

Permissionless

Bitcoin UTXO

Link

Proof of stake

Gossip

Proof of work

Permissioned

Ethereal virtual Machine

Side chains

Byzantine fault Tolerant

Compute

Storage

Network

Virtualisation

Mining as a services
Why Choose BloxBytes for
dApp Development Solutions?
We are Blockchain
Innovators
We Excel in
dApp Customization
We Provide End-
to-End Excellence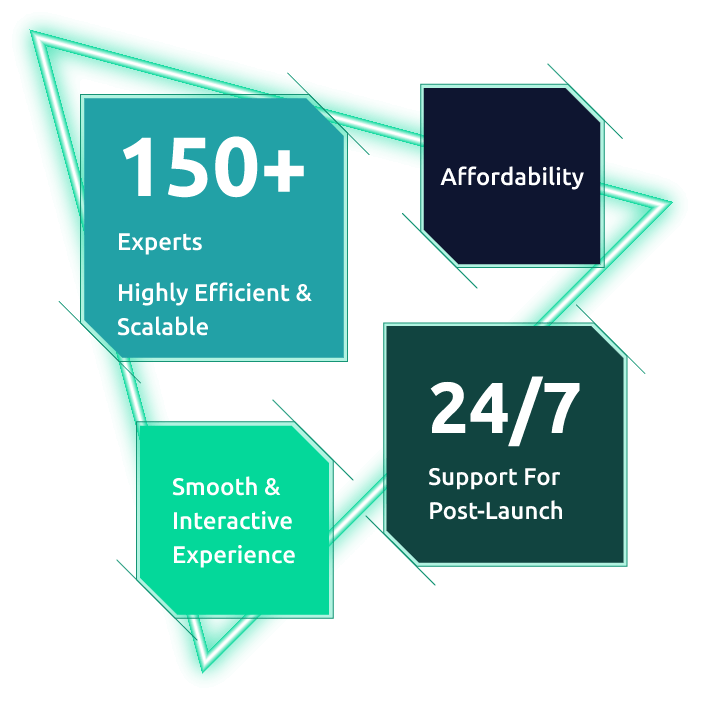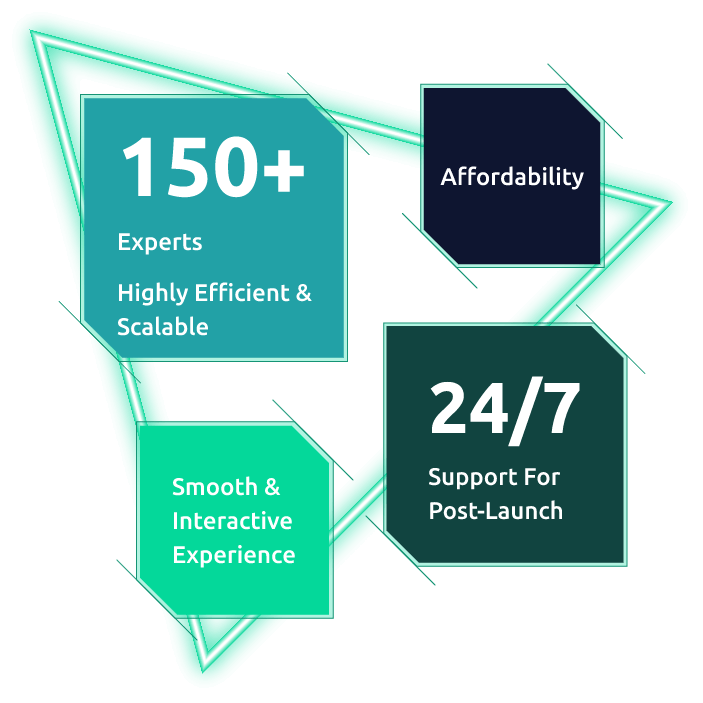 We Provide Security-First Service
You Will Get
Exceptional Results
Our Support is
24/7 Available
dApp Development Platforms We Use