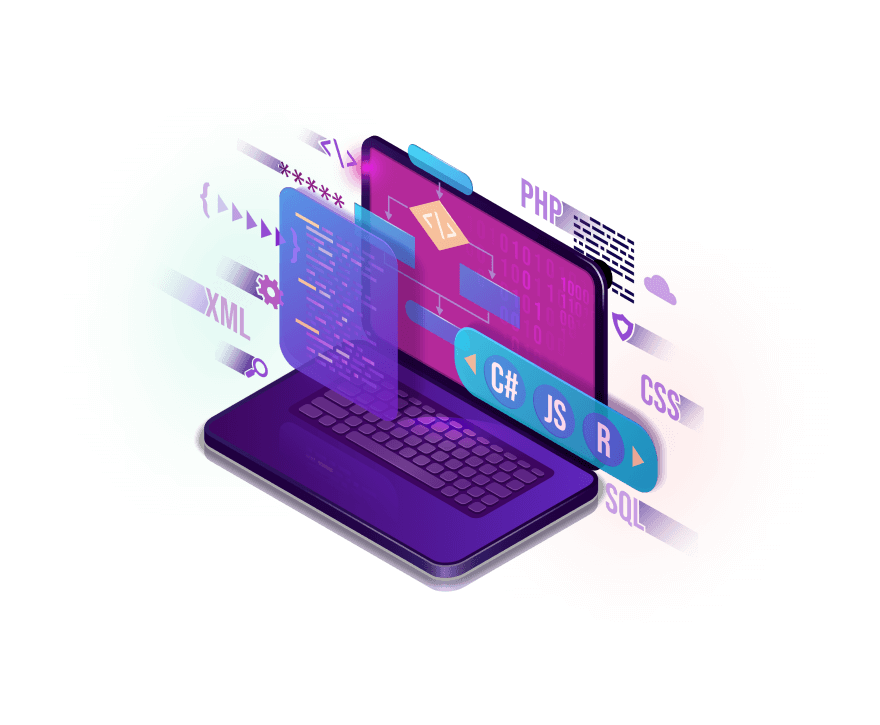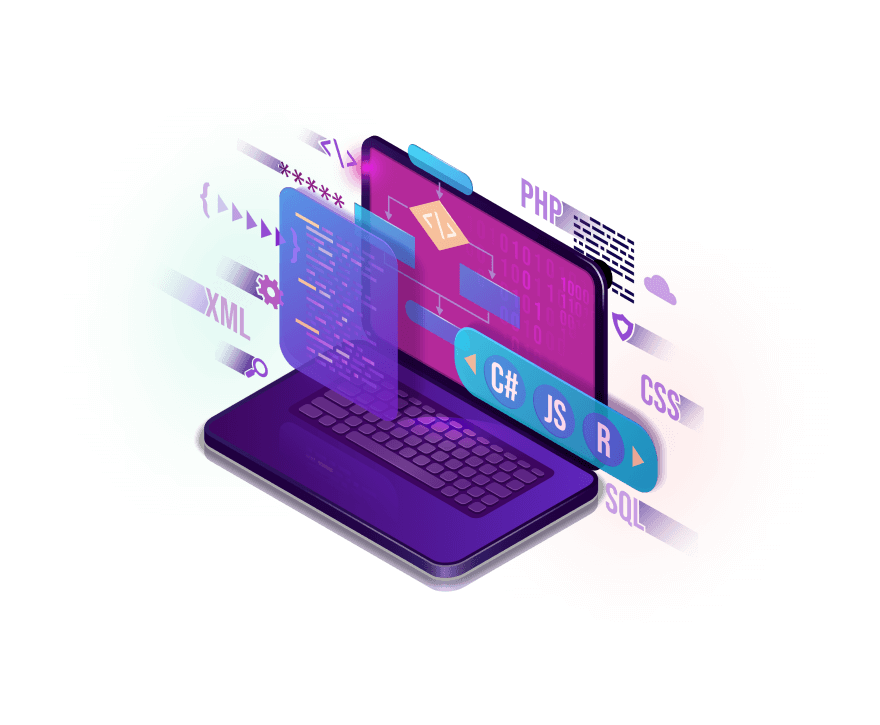 Trusted Blockchain Development Services Company
We deliver top-notch blockchain solutions with years of experience, timely delivery and continuous support to boost business efficiency, enhance security and agility through custom blockchain development services.
Our Blockchain Development Services
Our team of blockchain development services help you to streamline operations, enhance security, and
unlock growth opportunities with innovative blockchain development solutions for your business.
Custom Blockchain Development Services
Maximize your business growth with our blockchain app development services. Our proficient custom blockchain solutions will help you streamline business operations, enhance security, and drive innovation.
Decentralized Application Development
Gain a competitive edge with our scalable decentralized app development services. As a leading dApp development company, we create custom dApps solutions to help businesses thrive in the decentralized era.
Crypto Wallet Development
Manage your digital assets with our crypto wallet development services. Experience secure transactions, robust security, and full ownership of your cryptocurrencies and tokens through our cutting-edge digital wallet solutions.
Blockchain Technologies We Use
Our blockchain developers has the wide range of expertise to work with different
blockchain technologies and platforms as per need and the flexibility to achieve your
goals for blockchain application development.

Ethereum

Polygon

BSC

XRP

XLM

LTC

VECHAIN

SOLANA

POLKADOT

USD COIN

CARDANO

TRON

User interface

Logic

Application integration

React

Python

Solidity

Rust

Node.Js

.Net

C++

Java

Muitisignature

Event Manager

Connectors

Oracle

Trackers

Wallets

Application Server

Distributed Files stores

Smart Contracts

Distributed Databases

Digital assets

Digital Identity

Permissionless

Bitcoin UTXO

Link

Proof of stake

Gossip

Proof of work

Permissioned

Ethereal virtual Machine

Side chains

Byzantine fault Tolerant

Compute

Storage

Network

Virtualisation

Mining as a services
Hire Blockchain Developers with Full Reliance
We stand out as the most trusted blockchain app development company because we suggest
the best approach to blockchain development solutions through proper analysis of your business
requirements. Here are some reasons why you should pick our blockchain developers.
Certified
Blockchain Experts
Agile
Methodology
Timely
Delivery
Years
of Experience
Transparent
Communications
Continous
Support
Our Custom Blockchain Software Development Process
Custom blockchain projects require specialized skills and processes. Bloxbytes uses a carefully designed
blockchain development process combined with agile approaches to deliver custom blockchain solutions
that meet your business needs.
Blockchain
Ideation
Firstly, our team will analyze the client's business model to identify the case where blockchain can be implemented and which blockchain platform to be used.
POC
Development
We develop proof of concept (POC) to determine the technical viability of the project and applicability of the blockchain project in the real world application.
Technical Design & Infrastructure
Development
Next to PoC services, our team will design and develop the feature rich blockchain platform application infrastructure using the latest tools and technologies.
Testing &
Development
Our QA team will test the performance of blockchain and check the threats in application to make sure that it's bug free, and then the deployment process is carried on.
Support &
Upgrades
After deployment, we provide all technical related support and also if any updation or changes are required to the blockchain network, our team will provide full assistance.
What Makes Us Different?
We can help any business grow and scale, whether it is an early-stage startup or a large corporation.
Get a Free Quote