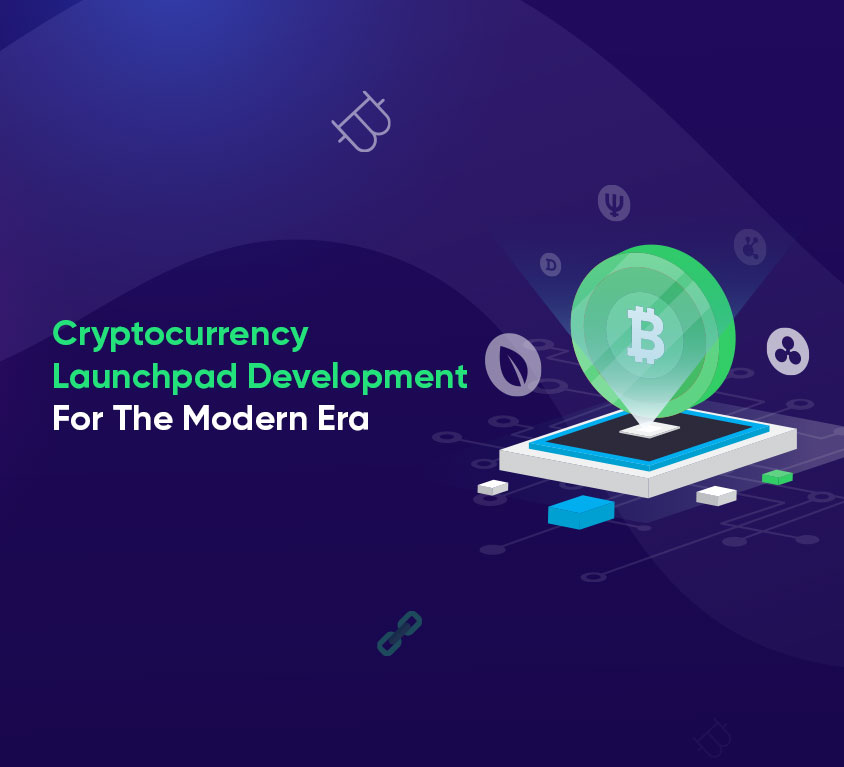 Cryptocurrency Launchpad Development For The Modern Era
Cryptocurrency is a phenomenon that is continuing to rival world economies. The concept has seen numerous developments and innovations and has received tremendous support from a wide range of industries as well as governments across the globe. Cryptocurrency is here to stay, and with so many of the major players already on board, it would be hard to deny its inevitability.
In addition, crypto launchpads have seen explosive growth over the past few months, all thanks to the growing adoption of blockchain technology! 
Cryptocurrency Launchpad Development Services is an essential part of the cryptocurrency market, and this blog will explore why.
What is a crypto launchpad? 
Crypto launchpads are the new face of cryptocurrency and blockchain. As the industry continues to mature, new tools and services emerge to expand innovation and development in the space. In addition, cryptocurrency launchpads are a new breed of software that allows developers and entrepreneurs to create their blockchain networks, tokens, and apps. These tools can help businesses get off the ground faster than ever, providing everything they need to build and maintain a complete ecosystem.
In other words, a crypto launchpad is a way for people to enter the crypto space. The idea is that it's a safe place for beginners to get their feet wet and learn about cryptocurrencies.
It can be intimidating and overwhelming when you're new to the cryptocurrency world with its unique language, culture, and vocabulary. Cryptocurrencies have been around for a decade, but they're still relatively new to most people. Let's explore it in detail.
Types of cryptocurrency launchpads
There are several cryptocurrency launchpads. Each offers a unique approach to launching a new cryptocurrency. Here's an overview of some of the most common types:
Airdrops
Initial Coin Offerings (ICOs)
IDO
Token sales
Cryptocurrency exchange listings
Decentralized Exchange (DEX)
Explaining Cryptocurrency Launchpad Development
The Crypto Launchpad allows blockchain-based businesses to earn capital and lets investors buy tokens. The emergence of the Cryptocurrency Launchpad Development Services is winning over millions of cryptocurrency investors every day.
Early adopters have reaped the benefits of successful projects and will likely see more significant rewards from the launchpads. In addition, people believe that Crypto Launchpad Development presents them with a unique opportunity: they can find new projects at their initial stages.
Different types of funding could reach investors around the globe. The best way to raise money is through a cryptocurrency launchpad that empowers entrepreneurs. Any entrepreneur can empower their project with more innovative pathways.
Despite some challenges staying the same, many new ones will arise as businesses explore cryptocurrency solutions. As they do so, companies will establish standards for measuring the quality and transparency of these services.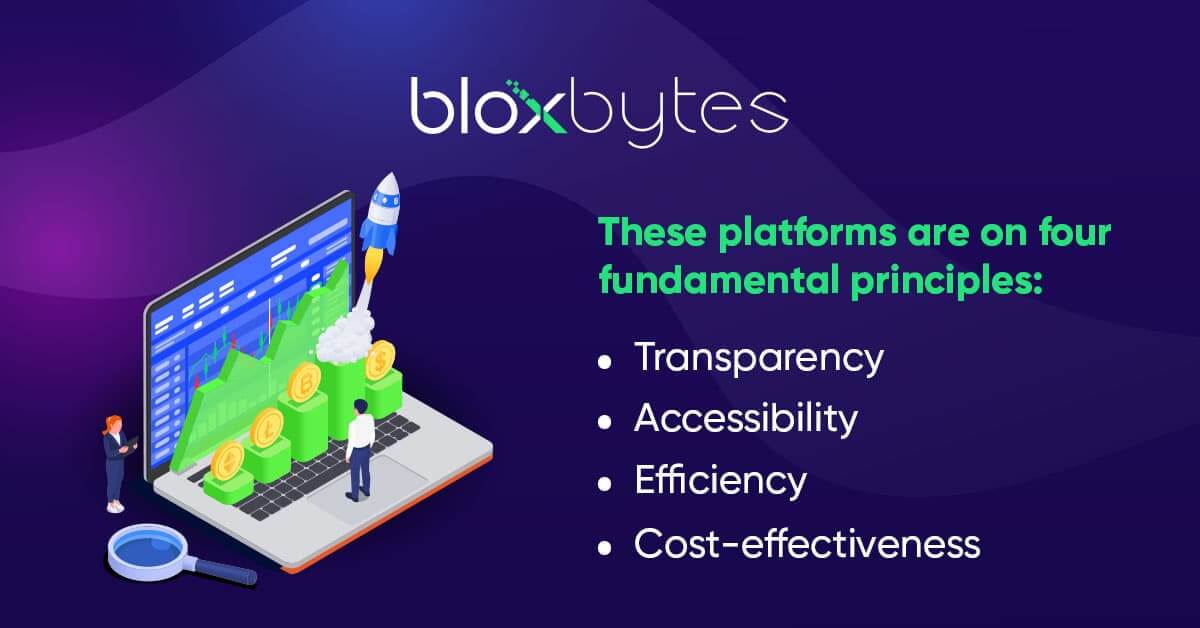 Also Read: All-in-one Guide To Blockchain Wallet Development!
Crypto Launchpad: A New Blockchain Solution for Businesses!
Businesses should always be moving forward, constantly changing and improving as technology advances. Therefore, Cryptocurrency Launchpad Development is a crucial process that helps build investor trust and grow the liquidity pool.
The Crypto Launchpad Development Company creates a model with feature-based pricing, allowing you to see at what stake level the feature is unlocked.
Cryptocurrency Launchpad Development Services can help prepare your business for future trends. However, to develop the right platform, you must choose a company that can leverage tokenization to bring greater efficacy to the different aspects of your project. BloxBytes have experts in tokenomics and crypto launchpads.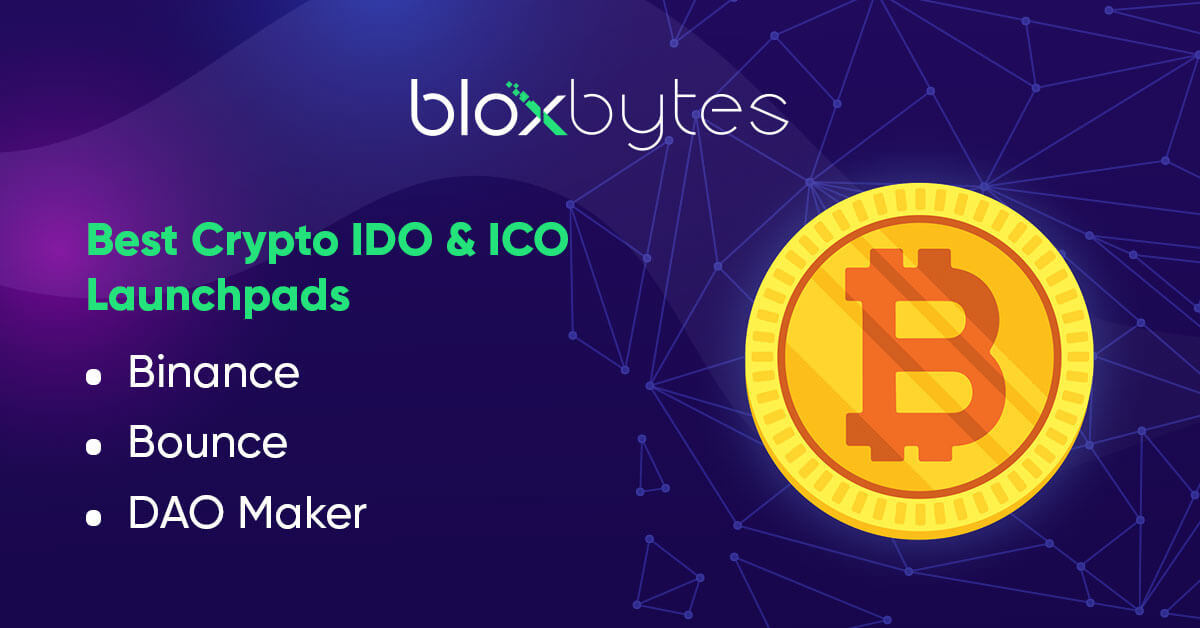 How to Use Cryptocurrency Launchpad to Boost Your Startup
A Crypto Launchpad Development Company helps businesses raise capital through blockchain and cryptocurrency. Investors can purchase shares in a company at a discount on the first day of its offering. 
Here are some benefits:
Participants can enter the market at a reasonable price, get significant returns, and become early investors. Most people rush to cryptocurrency initiatives once they go public but investing in them earlier has favorable financial outcomes.
A medium between Investors and Developers
Cryptocurrency Launchpad Development Company helps to facilitate the relationship between investors and developers. As a result, project developers can have some excellent early-stage transactions and acquire robust funding to step up to the next stage of development. Their decentralized payment system is also suited to their penchant for multitasking.
The fees for launching a crypto project are pretty modest. Cryptocurrency Launchpad Development Services appear to be quite beneficial. They have a direct effect on your funding! The more cryptocurrency launchpads exist, the better revenue will receive from these services.
The Launchpad is a safe and convenient resource for developers to establish new cryptocurrencies, release them to the public, and get feedback from users.
Multiple Fundraising Methods
After testing the platform, Crypto Launchpad will consider development solutions. The platform is compatible with different blockchain networks and supports multiple fundraising models.
You can choose from various fundraising models, such as ICOs and IEOs; these provide you with the capital needed to generate revenue.

Liquidity Pool
Liquidity is an essential part of trading, and a launchpad development company provides liquidity tokens to traders during the early stages. In addition, Cryptocurrency Launchpad Development has developed custom-made digital wallets to offer investors and companies options that help them enjoy high profits.
Crowdfunding campaigns can be structured differently, including offering discounts or imposing caps. However, investors are sure their tokens will retain value if they invest in a decentralized network.
Our launchpad solution allows you to seek investments from global investors, providing a powerful way for your business projects to gain visibility.
Conclusion: Excellent Cryptocurrency Launchpad Development Company!
The rise of cryptocurrency-funded launchpads is forcing entrepreneurs to raise large amounts of capital for their businesses.
Cryptocurrency Launchpad Development Services help entrepreneurs build a community and raise funds for product sales, which can boost their chances of overall success. In addition, the launchpad model allows investors to participate in new businesses.
Would you like to hire the best blockchain developers for your crypto launchpad?
BloxBytes's Launchpad grants investors early access to investment opportunities, allowing them to profit before the public has a chance.
Follow
BloxBytes
to stay tuned!